Pre-cultivation Requirements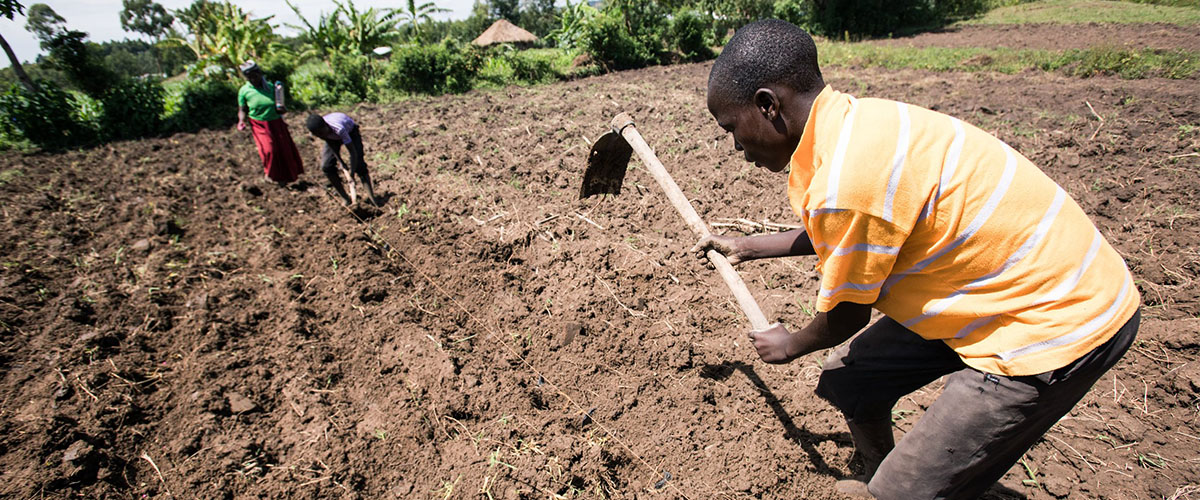 Pre-cultivation Requirements
Do a price and market survey on the cassava products you are to sell.
Do supply requirements in terms of quantity and frequency to those you are selling to.
Know your potential buyers.
Site Selection 
Choose deep flat soils as they are best for cassava.
In hilly areas, dig terraces to avoid soil erosion.
It is recommended to plant cassava at a slope.
In swampy areas, plant the cassava on a ridge.
Soil Sampling
Farmers are encouraged to undertake soil sampling and analysis to know/determine the nutrients that are missing in the soil and the fertilizers to apply so as to improve fertility.
Get in touch with the Extension Officer to assist you to do soil sampling.
Soil samples should be delivered to soil testing laboratories (e.g. Makerere University soil science and private laboratories known for quality work and reports).
Size and shape of cuttings
Use a sharp machete/panga and avoid damaging the cuttings.
The cuttings should have 5-7 nodes.
The average size of the cutting should be 15-25cm.
Cuttings should be well packaged and labeled for traceability.
Cuttings should have a plant movement permit from the district of origin.