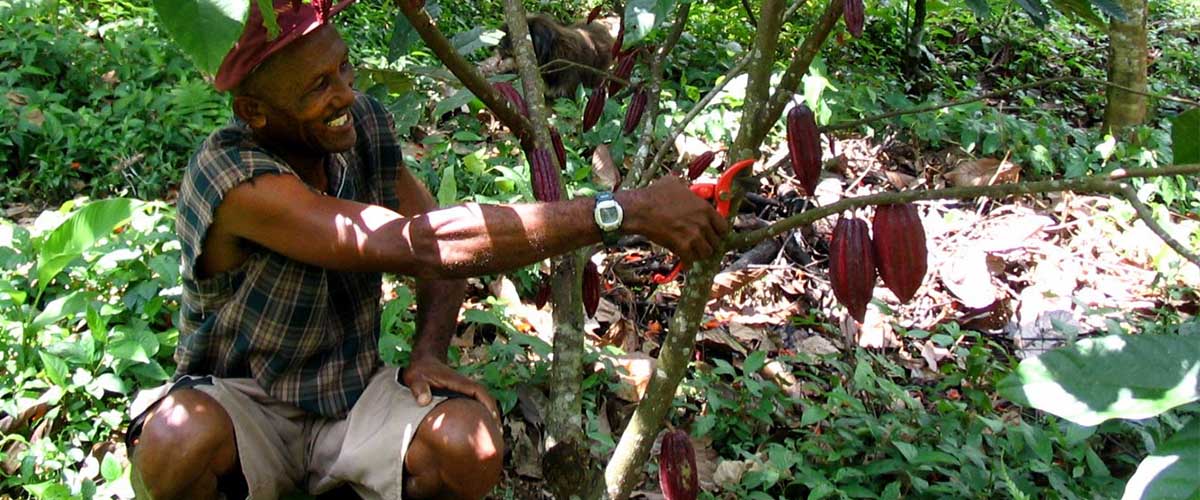 How to Propagate Cocoa
Cocoa is propagated both by seed and by cuttings.
Seeds are planted at stake where 3 seeds are planted per hole and later thinned to one.
Germination often is complete within 15 days of seed planting.
Alternatively, cuttings can be obtained from young vigorous healthy trees in the mother garden. These should be cut at a right angle usually above anode 5-12 inch along with 3-9 leaves.
Remove the bottom leaves and dip the base in a rooting hormone.